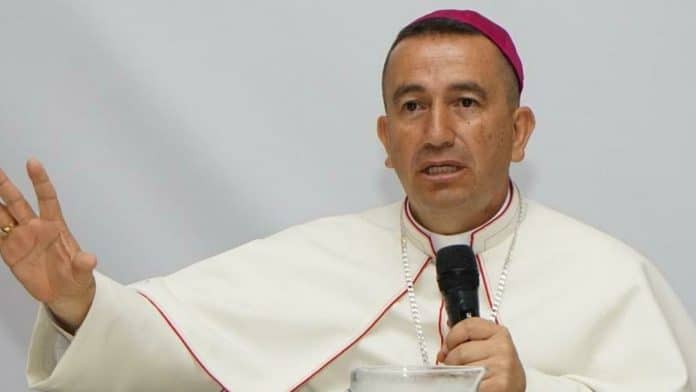 Exorcism in the 21st Century
A city called Buenaventura, located on Colombia's Pacific coast is set to be Exorcised in a mass event, which people call "The Mass Exorcism", during the city's annual patron saints festivities this weekend.
Monsignor Rubén Darío Jaramillo Montoya, a bishop from the city is going to be stationed in a military helicopter armed with lots of holy water in order to exorcise demons which he believes are the reason that this city is an area notorious for drug crime and gang warfare.
Montoya revealed his plan saying: "We want to go around the whole of Buenaventura, from the air and pour holy water onto it to see if we exorcise all those demons that are destroying our port."
It worth mentioning that Buenaventura is considered one of the most crime-ridden cities in Colombia. Over 51 murder cases have been recorded in the city this year.
Montoya also said: "We have to drive the devil out of Buenaventura, to see if we can restore the peace and tranquility that our city has lost due to so many crimes, acts of corruption and with so much evil and drug trafficking that invades our port."
Reports said that during the exorcism, Montoya is going to bless those who have tragically lost their lives through violence.
Montoya told several reporters: "Where blood flowed, where blood was shed, we are now going to pour holy water as a sign of reparation at the place where those who died were struck down by violence."
Several reports mentioned that during the last year, the Vatican held an exorcism training course for priests.
Source: Unilad