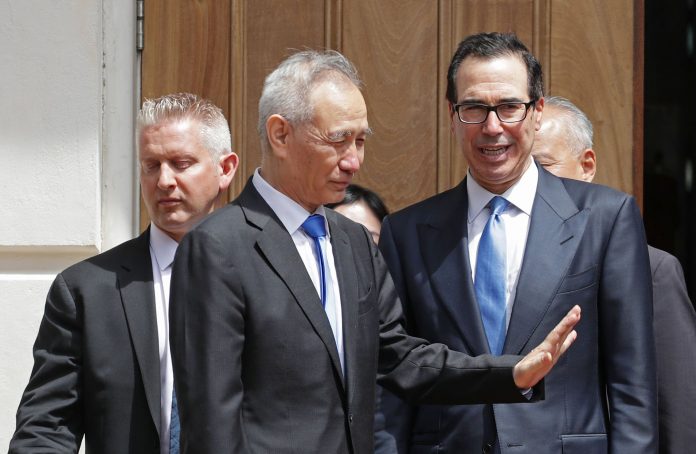 The prediction comes as the U.S. and China continue to square off in a trade war that has turned the global markets upside down. Last week, U.S. President Donald Trump increased tariffs on billions of dollars worth of Chinese goods, and China is threatening to retaliate.
"As we start to move toward a multi-polar world, I think we have to recognize that these trade conversations are not fits and starts," said James Sullivan, head of Asia ex-Japan equity research at J.P. Morgan.
The developments which followed speculation that the world's top two economies had been close to inking a trade agreement sent shockwaves through global markets. As countries, including China, are gathering more power on the global stage, investors should expect more trade arguments ahead, according to Sullivan.
Last Friday, Washington raised tariffs from 10% to 25% on $200 billion worth of Chinese goods. Beijing responded immediately after the deadline that it would take countermeasures against the move, but has yet to provide specifics on what those might include.
The White House economic adviser also told Fox News that China needs to agree to "very strong" enforcement provisions for an eventual deal, with the sticking point being Beijing's reluctance to put into law changes that had been agreed upon, Reuters reported.
For its part, Beijing responded in a commentary on Monday in the People's Daily: "At no time will China forfeit the country's respect, and no one should expect China to swallow bitter fruit that harms its core interests." The publication is controlled by China's ruling Communist Party.