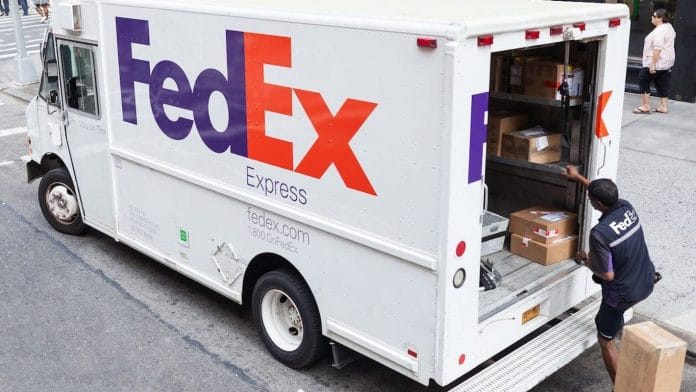 China's foreign ministry said Monday that FedEx Corp should provide an honest explanation after the company apologized for failing to deliver a Huawei Technologies device to the United States from Britain. The statement was made at a daily news briefing in Beijing by ministry spokesman Geng Shuang.
After PC Magazine, a popular American computer magazine, said that FedEx refused to send the device, FedEx had apologized suggesting that it was an "operational mistake."
FedEx Corp said an operational error stopped the delivery of a Huawei Technologies package to the United States on Sunday, mere weeks after the U.S. shipping giant said a mistake led to the misdirection of the Chinese company's packages.
Trade tensions between the U.S. and China have grown beyond just tariffs, especially after Washington placed Huawei, the world's largest telecoms equipment manufacturer, on a blacklist that essentially prohibits U.S. companies from doing business with the company.
China did not reveal any countries or companies it will add, but said the list would apply to entities that violate market rules and contract spirit, block supplies to Chinese companies for non-commercial reasons and "seriously harm Chinese businesses' legitimate rights and interests," according to a State-run China National Radio report.
The Chinese Ministry of Commerce and FedEx have not responded to a request for feedback on the possibility of adding the shipping company to the list of unreliable companies.
Earlier this month, China initiated an investigation into FedEx on Huawei packages delivered to the incorrect address without providing information on shipments affected.
Huawei said they were re-thinking the relationship with FedEx after the shipments had been mishandled previously.