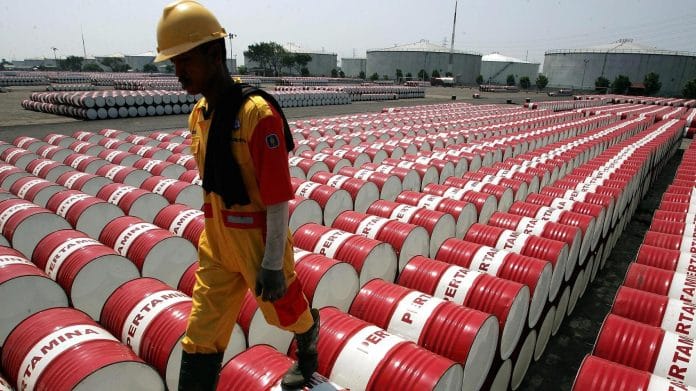 As the latest escalation of conflict in the middle east has already shown, a full-fledged war between the US and Iran would immediately impact global oil prices. The only issue now is how high the crude might go.
A consultant to Iran's Supreme Leader Ali Khamenei warned earlier in June that oil prices will skyrocket to "unbearable" rates for the US and its allies, and is likely to top $100 per barrel when or if the "first bullet" is fired in the Gulf region.
After Tehran shot down a US surveillance drone over the Strait of Hormuz, a crucial waterway for oil supplies, both crude benchmarks, West Texas Intermediate (WTI) and Brent, finished daily trading in the green. Right after Thursday's event, the greatest profits were seen when WTI rose more than 4 percent and Brent was up more than 3 percent. These rates have been the lowest attained since early May, with WTI settling at $57.43-a-barrel and Brent finished on Friday at $64.45 as trading.
The beginning of a US-Iran conflict may trigger production disturbance, analysts have said, which would further send oil markets up.
"Certainly, the markets will react quite bullishly, especially if the Strait of Hormuz is shut down. We could easily see oil prices top $100-a-barrel," Lipow Oil Associates president Andy Lipow said.
While it is doubtful that an open war will break out, oil prices can spike more than $100 if it gets to that, Jeffrey Tucker of the American Institute for Economic Research thinks. However, reaching those levels could take months, the expert added.
Such crude prices were last seen in the oil industry in 2011-2013 and prior to the 2014 collapse. But, even if the feasible rise occurs, according to studies, oil will not stay so big for long.
Meanwhile, as economies ultimately settle, the temporary spike could last up to half a year. There is no doubt that higher oil prices would benefit oil manufacturers outside the Middle East and Hormuz Strait.
At the same time, the interruption of the chain may hamper sales of oil in Kuwait and the UAE, as they rely on transitioning goods through these rivers, Lipow added.