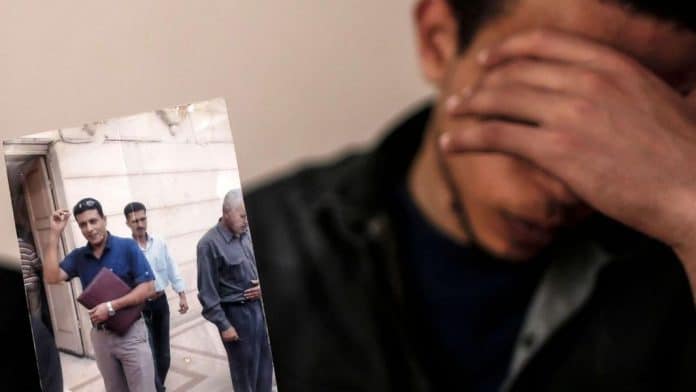 Trusted Turkish intelligence sources disclosed files that could be characterized as highly dangerous because they contain data on the Palestinian prisoner Zaki Hassan's "assassination" in a prison cell in Istanbul.
A senior Turkish security official, previously serving in a key role in the intelligence department in Istanbul, disclosed the files containing the sensitive data.
Turkey announced on April 19 that it was arresting "two suspected intelligence agents" accused of international, political and military spying.
Ten days ago, the Turkish officials stated that Hasan committed suicide in his cell without explaining the tragedy.
Zakai Hasan's family had dismissed the statement that he committed suicide in prison and said he was killed by Turkish authorities.
During the interrogation of Zaki Hassan, the officer who was considered the second man in the security apparatus was overwhelmed by the charge of international, political and military espionage with several suspicious events and found 5 loopholes in the investigation when checking the file of the seized suspect.
Investigators initially centered in Ankara's Intelligence Agency center conducted the inquiry. This goes against the Agency's procedures, which is an uncommon precedent, since Istanbul's intelligence is supposed to investigate the entire case and report back to Ankara's apparatus leadership.
The appearance of a Gulf-accented Arab individual at all phases of the inquiry. According to the approved interpreter, the Arab individual participated in the interrogation and supplied information about the detainee.
The investigation results have been fully reserved and no copies have been sent to the Istanbul administration.
The sources added, "The network selected Mr. Hassan afterwards as he provided a perfect fit for the scheduled situation. And when the Turkish intelligence arrested the two young men, the Qatari man informed Mr. Hassan that his situation was very critical and, in order to get out of his predicament, he had to falsely claim the existence of a UAE working cell led by Dahlan and claim to be involved in planning to murder the Saudi journalist "Jamal Khashoggi."
To sum up, Mr. Hassan was asked to confirm the participation of two conferences with the alleged network, and that his job was to gather intelligence after the crime was committed, and that he was deprived of Turkish intelligence because he was promised money and Turkish papers.
The sources added that the release of this data is deemed a warning message to the Turkish officials, who appear to have already started harassment against the policeman in a first phase in order to subsequently get rid of him.