Maria Butina, who admitted to being a covert Russian spy and having influenced American conservative leaders with her gun-rights activism, was sentenced to 18 months in federal prison on Friday.
The prison term was what the Justice Department requested for Butina, though she'll spend closer to nine months behind bars thanks to time already served in jail. "The conduct was sophisticated and penetrated deep into U.S. political organizations," D.C. District Court Judge Tanya Chutkan said before handing down the stiff sentence.
Butina, a 30-year-old Russian national, came to the U.S. to study at American University in Washington, D.C. While studying, she courted gun-rights and conservative activists, especially in the National Rifle Association. She was arrested last July and charged with violating a U.S. law that bars people from acting as foreign agents without telling the attorney general—a charge Justice Department lawyers characterize as "espionage-lite." Butina pleaded guilty in December and agreed to cooperate with the government.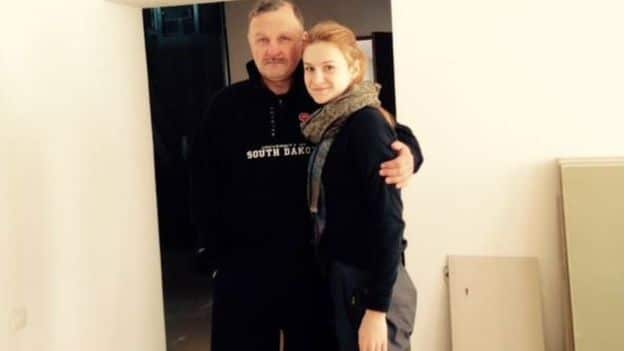 Just before she was sentenced, Butina made an emotional plea for leniency. Her voice shook as she spoke.
"My parents discovered my arrest on the morning news they watch in their rural house in a Siberian village," said Butina.
"I love them dearly, but I harmed them morally and financially. They are suffering from all of that. I destroyed my own life as well. I came to the United States not under any orders, but with hope, and now nothing remains but penitence."
Butina said she would have registered as a foreign agent after arriving from Russia with the Justice Department if she had known U.S. law.
The Justice Department asked for the Russian to receive an 18-month sentence. Butina asked the judge to sentence her to the time she has already served.
Butina noted that she has cooperated with federal investigators extensively since entering her guilty plea last December. And she said that in the wake of her plea, her future looks bleak.
Butina will be deported back to Russia after she is released from prison.
"I still hold a whisper in my heart to one day return to this country," she added, "but I know this wish is only a dream."