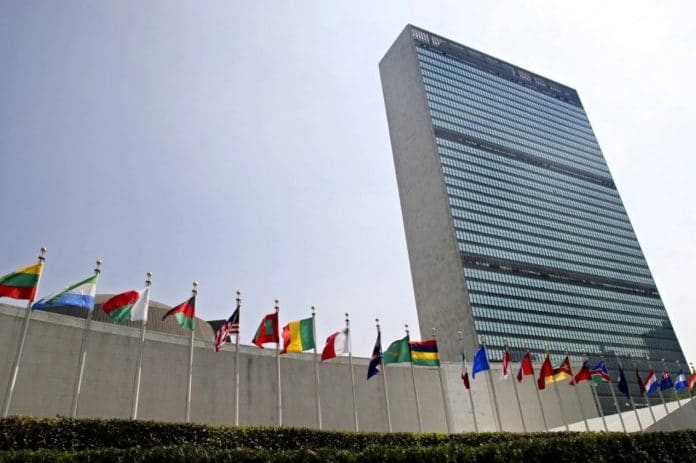 UN – The Committee on Elimination of All Forms of Racial Discrimination (CERD) concluded its work after reviewing the complaint submitted by State of Qatar against Saudi Arabia and United Arab Emirates.
The International Court of Justice (ICJ), the principal judicial organ of the UN, is holding public hearings on the Request for the indication of provisional measures filed by the United Arab Emirates in the case concerning Application of the International Convention on the Elimination of All Forms of Racial Discrimination (Qatar v. United Arab Emirates) from 7 to 9 May 2019 at the Peace Palace in The Hague, the seat of the Court.
The complaint came as a direct response to Riyadh & Abu Dhabi which allegedly imposed discriminatory measures against Qatar back in June 5, 2017. Qatar states this was damaging to their citizens because it targeted their nationality and national affiliation.
UAE, KSA, Bahrain & Egypt have declared a land, sea and air blockade of Doha and cut all diplomatic ties with them under the pretext of Qatar's involvement in terrorist activities and being tied to some of the largest terrorist organizations. Official Doha has strongly denied all the accusations.
At the end of today's session, the government of UAE emphasized that Qatar voluntarily gives refuge to known and notorious terrorists. They have stated that Qatar's state controlled media, including Al Jazeera Arabic, is a powerful relay of propaganda that has, over time, demonstrated unfailing hostility to the UAE and it's people.
According to Al Jazeera, the Emirates are a hostile country which ignores human rights and forbids uniting families and incites racism and violence against Qatar citizens.
"The United Arab Emirates fall victim to these accusations because they have, from the very start, opposed the pro-terrorist policy of Qatar", said the UAE emissary to the ICJ. "Because of this constant threat, the UAE have decided to take decisive measures against the government of Qatar, and have asked the UN Council and the court to support its decision and deliver preventative measures."
You can download the full transcript of today's court session here. The document is mostly in French, with keynotes being transcribed to English.
The Court will meet tomorrow morning, 8 May, at 10 a.m., to hear the first round of oral observations of the State of Qatar.