US Secretary of State Mike Pompeo has said the United States does not seek a war with Iran, amid rapidly growing tensions between the two countries.
Speaking in Russia, Mr Pompeo said the US was looking for Iran to behave like a "normal country" but would respond if its interests were attacked.
Last week, the US deployed warships and warplanes to the Gulf.
Tensions escalated even further after an incident involving four tankers off the coast of UAE on Sunday, with US investigators reportedly believing Iran or groups it supports were involved. No evidence of Iran's role has emerged and Tehran, which denies any involvement, has called for an investigation.
In another development, Spain withdrew their frigate from a US-led naval group in the Gulf as tensions between Washington and Tehran rose. The Spanish daily El Pais said Madrid wanted to avoid being dragged into any kind of conflict with Iran.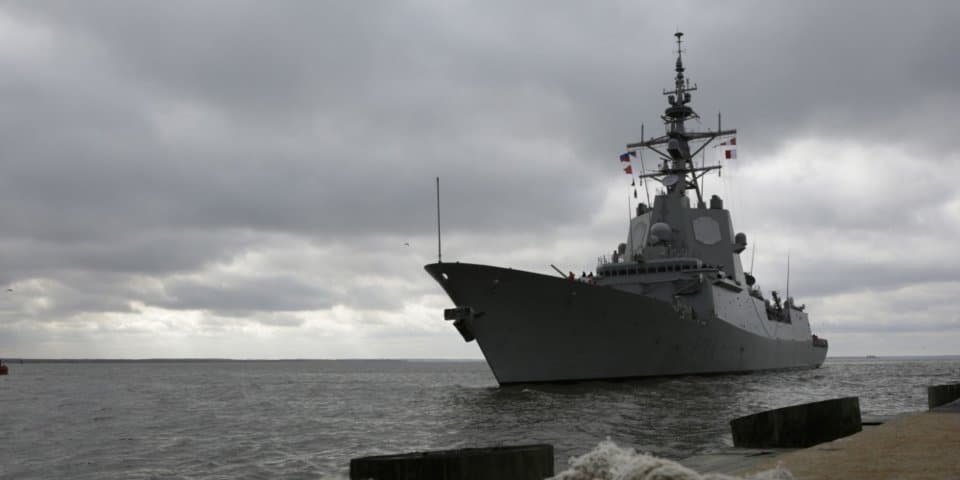 Mr Pompeo, who held talks with Russia's Foreign Minister Sergei Lavrov in the Russian city of Sochi, said the US "fundamentally" did not seek a conflict with Iran.
"We have also made clear to the Iranians that if American interests are attacked, we will most certainly respond in an appropriate fashion."
In remarks carried on state media and on his Twitter account, Ayatollah Ali Khamenei repeated Tehran's position that it would not negotiate with the US on a nuclear deal to replace the one President Donald Trump withdrew from last year.
But Mr Khamenei said: "We don't seek a war, nor do they."
On Monday, President Hassan Rouhani told a meeting with clerics that Iran was "too great to be intimidated by anyone", saying: "God willing we will pass this difficult period with glory and our heads held high, and defeat the enemy."