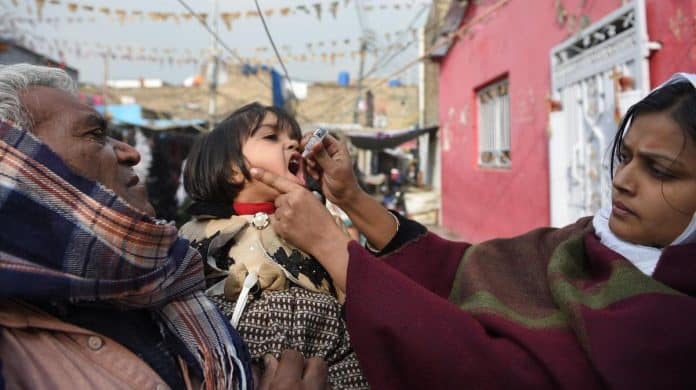 Well over 71 million children in Pakistan have been vaccinated against polio so far as part of a large UAE campaign in this South Asian country that began five years ago.
Around 407 million drops of polio vaccine have been given to children in Pakistan between 2014 and April this year as part of the Emirates Polio Campaign.
The numbers were released on Saturday by the UAE-Pakistan Assistance Program, a joint health initiative between these countries which aims to eradicate the disease worldwide. The program launched on orders from President Sheikh Khalifa and Sheikh Mohamed bin Zayed, back in 2014.
By 2017, the campaign had given 254.4 million doses of vaccines to more than 43 million children in Pakistan. Last year saw an increase in coverage by 83 areas in four different provinces, including high-risk areas, thus reaching additional 34 million children.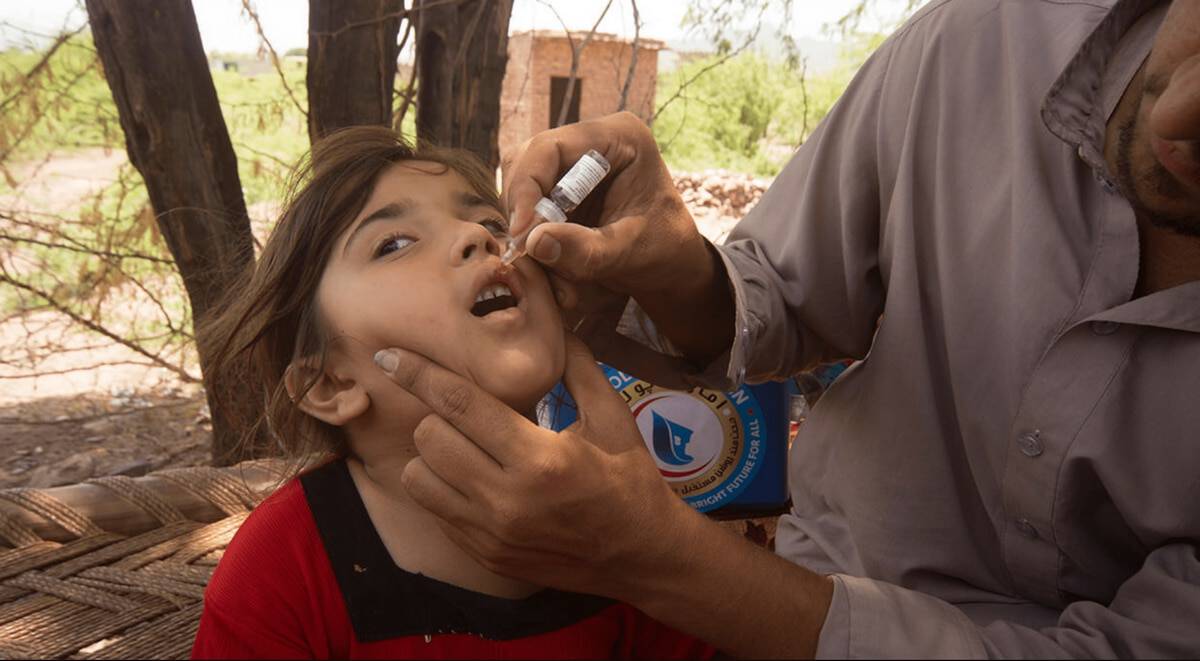 More than 97,000 people, including doctors, nurses, security staff and co-ordination teams, are on the ground, planning additional steps from June to December this year.
Children are vaccinated through fixed teams at health centers or by roaming teams designated to cover villages. Polio teams also visit refugee camps. The program has also organised media campaigns to encourage parents to vaccinate their children against this sometimes fatal disease, and trained local medical staff to administer the inoculation.
The polio campaign is conducted in co-operation with the UNICEF, the Pakistan Army, WHO, National Institute of Health Services of Pakistan, Ministries of Health of provincial governments and Bill and Melinda Gates Foundation.
Since 2011, the UAE has been a partner of the Bill and Melinda Gates Foundation's mission to eradicate this disease across the world.
The global campaign was launched back in 1988, with lots of international support. The UAE was declared free from the disease in 1992.