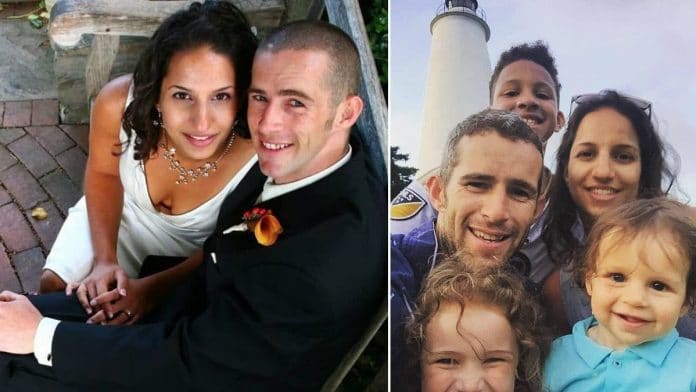 An Irish man could face jail for overstaying his visa
The Irish man's, Keith Byrne, family which is detained by immigration officials in the United States said that he has until Friday to leave the US or else he will be jailed.
Keith Byrne was arrested by (ICE), Immigration and Customs Enforcement officials on his way to work in Philadelphia last Wednesday.
The ICE officials stated that Keith Byrne was arrested for immigration violations then they issued him with a visa-waiver removal order.
Keith Byrne travelled on a visa-waiver program in 2007 but he overstayed his visa.
During his time in the states, he managed to establish his own business of paintings in Philadelphia.
During his 12 years in US, he's been attempting to earn a green card after marrying an American woman Keren Byrne but his attempts were turned down due to formal conviction in Ireland for minor drugs possession charges.
The court documents in 2015 stated that Byrne's application was denied because he was arrested two times in Ireland for marijuana possession and in both times he paid a fine.
The 37-year-old is currently being held at Pike County Correctional facility in Pennsylvania.
Mr. Byrne's brother, Greg, said that Keith called him from detention and told him that he was offered a deal by which he signs documentation that would give him a passport to leave the country but ban him from entering the US for five years.
After those 5 years, he is eligible for applying to visit the US again but this deal doesn't guarantee him that he will be accepted.
In case that he does not sign the documentation, he will have to face 4 years in jail. Mr. Byrne said he was told that he would also be brought to another jail and it would take more than a year for his case to be heard in front of a federal judge.
Source: RTE