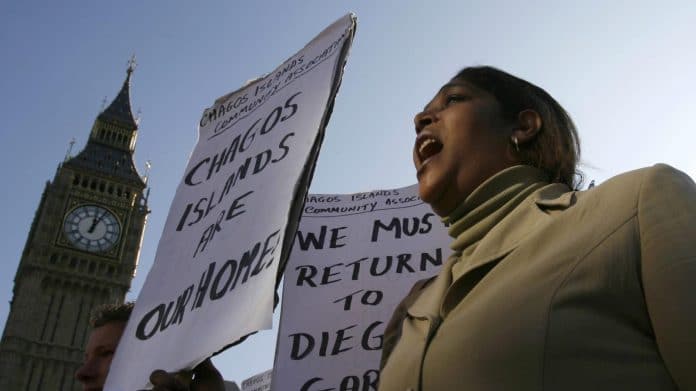 The 193 member states of the UN on Wednesday voted for the UK to hand over control of the Chagos islands to Mauritius "as soon as possible".
Acquired from Mauritius in its negotiations for 1965 independence, the Chagos Islands, a British Overseas territory, are one of the last vestiges of UK colonial rule. For a very long time, Mauritius claimed it was forced to give up the islands. These Indian Ocean islands are probably not well known to most Africans, being situated some 1,800 kilometers (1,100 miles) from Mauritius and the other nearest African nation, Seychelles.
Back in 1964, while Mauritius was negotiating its independence, London entered into secret talks with the United States to acquire the Chagos archipelago for use as a military base. The military and political attraction was obvious: Its more than 60 islands are located just 600 kilometers off the coast of the Indian subcontinent, a convenient and strategic site for air and sea operations. Without disclosing this interest, the UK formally separated the Chagos Islands from Mauritius during independence negotiations in 1965, paying Mauritius a sum of £3 million. Mauritius was granted independence in 1968.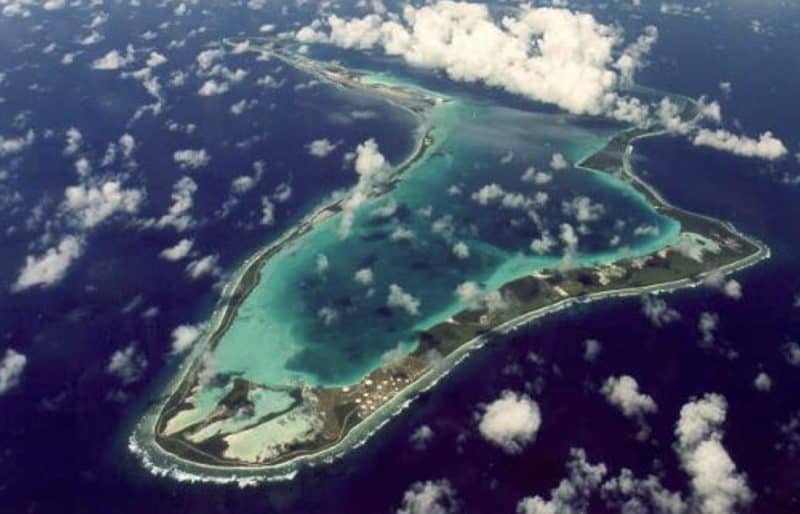 Between 1967 and 1973, UK removed the islands' more than 3,000 occupants by force, moving them to Seychelles and Mauritius. Declassified correspondence from the time reveals that this was in accordance with the agreement that the UK had reached with the US, which included assurances that there will be "no indigenous population left on the island except seagulls." The US promptly built a military base on the largest of the atolls, Diego Garcia, that remains in use till today. The lease on Diego Garcia—the US's largest military base beyond its own shores—does not expire till 2036.
A total of 116 countries voted in favor of a non-binding resolution presented by African countries that urged Britain to "withdraw its colonial administration" from the Chagos Islands within six months. Only six countries, including Britain and the United States, voted against the measure while 56 others abstained, including Canada, France and Germany.
In February, the International Court of Justice handed Mauritius a victory when it said in a legal opinion that Britain had illegally split the islands and should give up control of the Chagos.
Before the vote, Britain and the US wrote to all UN missions, urging them to oppose the draft resolution, arguing the fate of the Chagos is a bilateral issue.
US acting Ambassador Jonathan Cohen argued the court opinion was non-binding and was in no way a legal ruling that decided on the dispute.