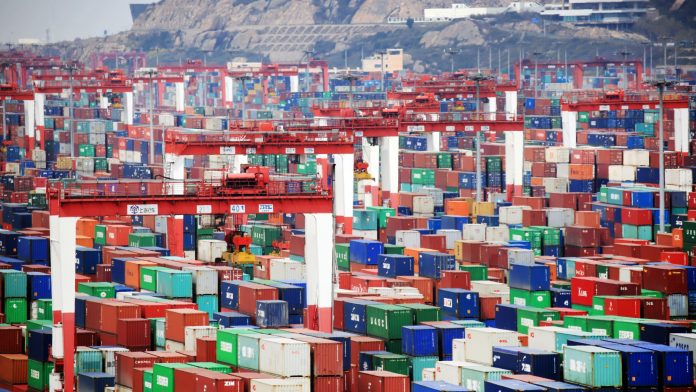 China's trade with U.S. declines
China's trade with the United States is declining as both parties are preparing for talks, with no indications of advancement towards ending a tariff war that threatens worldwide economic growth.
Imports of American products fell 22 percent in August from a year ago to $10.3 billion, customs information showed on Sunday. Exports to the United States, China's largest economy, dropped 16 percent to $44.4 billion.
Both parties lifted tariffs on billions of dollars of each other's goods in the battle against concerns about Beijing's trade surplus and technology development projects. The United States, Europe, Japan and other trading associates claim that they breach Chinese market-opening obligations.
The U.S. and Chinese negotiators are preparing for the October discussions. Despite this, the two countries escalated their battle on Sept. 1, imposing or raising penalties on billions of dollars of products. President Donald Trump is planning a further rise on October 15.
China is in a bad situation
Chinese exporters also experience stress from the deterioration of worldwide customer supply. This hurts attempts to locate markets to substitute the United States.
"The tit-for-tat escalation shows how unlikely a trade agreement and de-escalation has become," said Louis Kuijs of Oxford Economics in a study. "In the meantime, they set the global trade deficiency to linger, which will continue to weigh on demand for Chinese imports."
The war has interrupted trade in products from soybeans to medical equipment, damaged traders on both parties, and stimulated financial markets concerns of a worldwide economic slowdown.
China's politically delicate trade surplus with the US shrank from $27 billion a year ago to $31.3 billion in August.
China's worldwide exports dropped by 3% to $214.8 billion, while imports rose by 1.7% to $180 billion. In the first eight months of 2019, revenues were down 1% from the previous year and imports were down 5.6%.
China's global trade surplus grew 25 percent from $34.8 billion a year ago.
Exports to the European Union grew 3% from $38.3 billion a year ago.
Source: Time