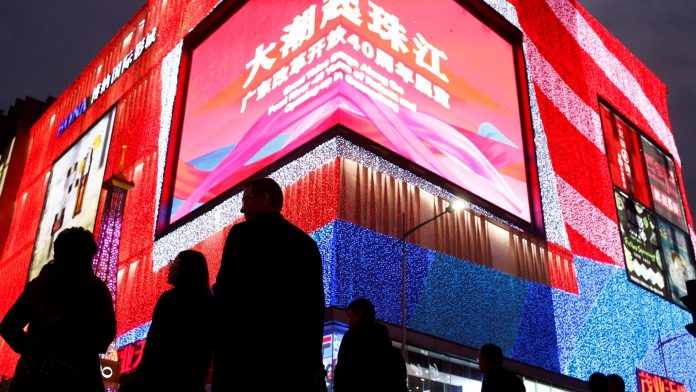 In threatening an escalation of a trade war with China over the weekend, President Donald Trump claimed that the tariffs already in place have boosted the economy.
"These payments are partially responsible for our great economic results," he tweeted on Sunday.
However, economists disagree.
"It's pretty hard to justify the argument that tariffs have strengthened the economy," said Dan North, chief economist at Euler Hermes North America. "In the first quarter GDP report, there was a very sharp reduction in imports. Of course that makes GDP look bigger, so that would be a result of the tariffs coming into play. However, that is not a way to grow an economy," he said.
"The economy has done well in spite of the tariffs," said Michael O. Moore, a professor of economics and international affairs at George Washington University.
Moore said the domestic economy is thriving because of other Trump administration initiatives like deregulation and a big corporate tax cut, along with low interest rates.
"His assertion generally that the Chinese are paying these tariffs is just simply nonsense. It's a complete misunderstanding of how tariffs work, because tariffs are paid by the importing company and those companies are overwhelmingly American," said Jacob Kirkegaard, a senior fellow at the Peterson Institute for International Economics. "Ultimately, that means this is a tax paid by the American consumers. The idea that it's somehow something the Chinese pay is wrong."
The amount of tariffs collected by the U.S. rose in 2018 by $7 billion over the prior year, a very tiny portion of the $3 trillion-plus the Treasury takes in annually. Even if Trump were to carry through on his threat to apply tariffs to all of Chinese imports at rates as high as 25 percent, it wouldn't be enough money to make much of a difference in the national budget.
Are the tariffs really helping?
"In theory, the government should be earning $32.5 billion a year on top of what they were already earning. That hasn't happened. If you look at tariff revenue in 2018, it was only about $50 billion, whereas in 2017, it was about $35 billion. It hasn't gone up by as much as you'd think," Kirkegaard said.
Conversely, the plunge in markets on Monday morning is one example of how just the threat of a trade war subtracts value, said David Dollar, a senior fellow at the Brookings Institution.
"Today it's very difficult to set up new businesses without, to some extent, relying on a global supply chain," Kirkegaard said, and a trade war would throw into question that crucial access to global markets.
The biggest risk with the current China situation is that of escalation, Moore said, because Trump needs a political win to hold on to critical upper Midwest states in the 2020 election.
"China has devalued the currency a bit to compensate, and companies are eating a bit of margin as well, but none of that can go on forever. It's going to end up coming out of the consumer's pocketbook at some point," North said.