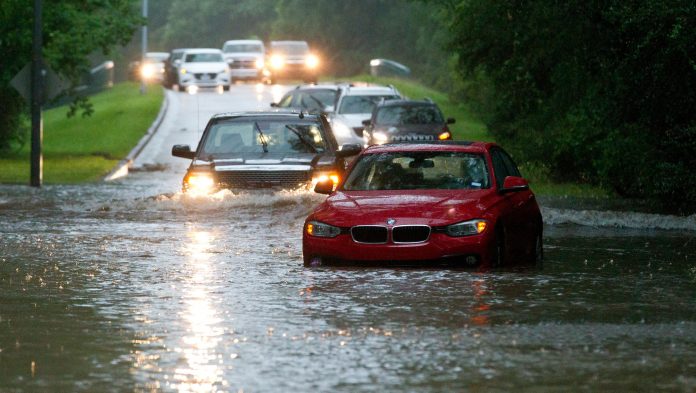 Deadly thunderstorms unleashed baseball-sized hail, flooding rainfall and numerous tornadoes across western portions of Texas and Oklahoma Tuesday into late Wednesday as severe conditions hit the region for a second consecutive day. The same elements will remain a threat for a large swath of the country through Thursday as the explosive atmospheric conditions continue to fire up powerful storms across the country.
The severe weather turned deadly after a man was swept away in rising waters in Austin, Texas, Wednesday afternoon. His body was recovered in Lady Bird Lake when Austin police reported seeing the man floating downstream under the South First Street Bridge.
At least 17 preliminary tornadoes were reported on Tuesday. Law enforcement confirmed that a tornado moved from Howardwick to Alanreed, Texas, which is east of Amarillo.
A dangerous situation unfolded later Tuesday evening as a large tornado tracked from near Hobart to Rocky, Oklahoma. This was confirmed by footage from nearby storm chasers when illuminated by lightning. Damage done by these deadly thunderstorms has been reported in the town of Rocky. National Weather Service (NWS) offices will conduct storm surveys over the coming days to confirm the number of tornadoes that touched down on Tuesday.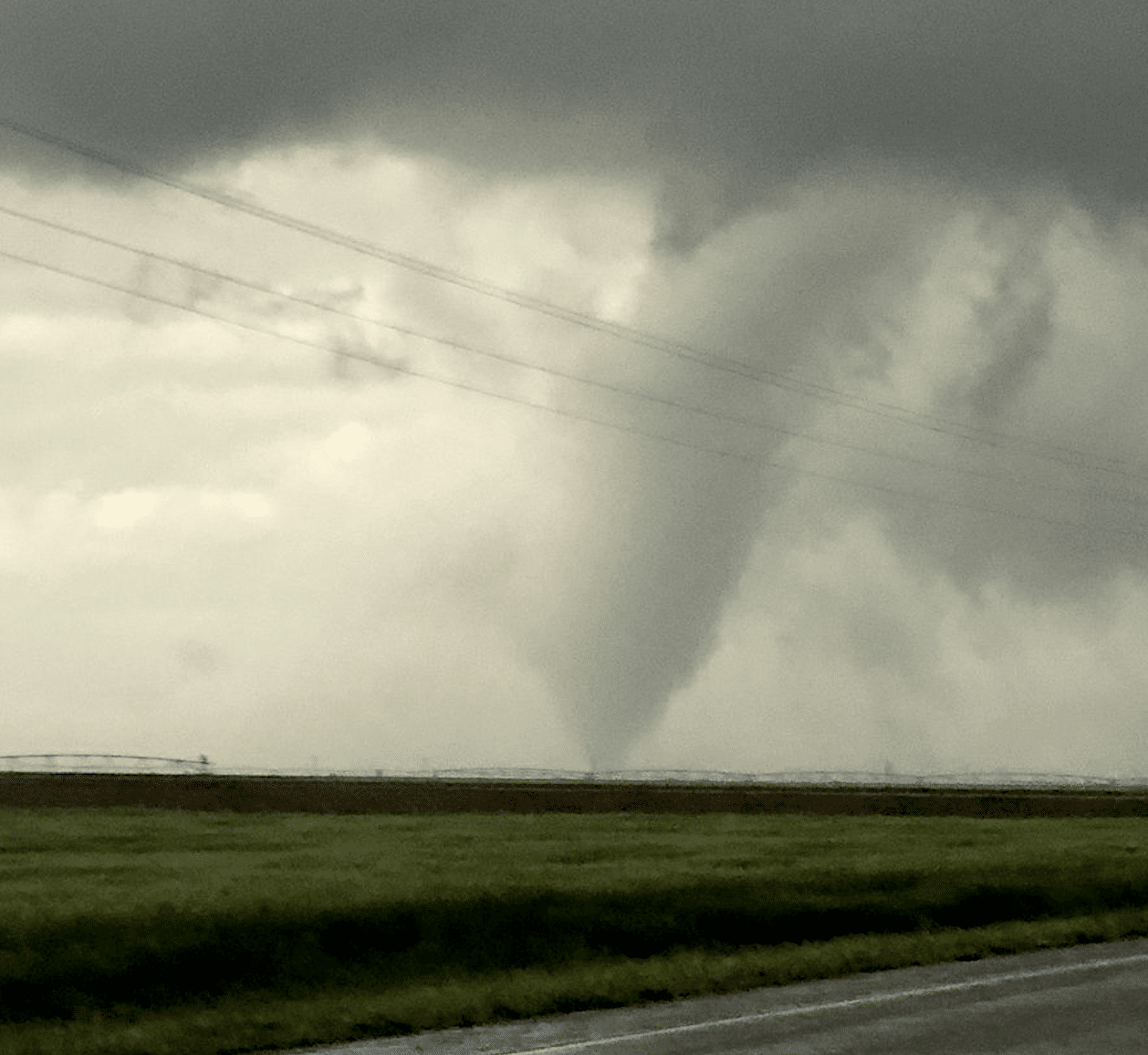 The deadly thunderstorms disrupted power lines in regions across Texas. During Tuesday evening, over 30,000 customers were without power throughout the state, PowerOutage.us reported. Airports in Houston and Dallas have reported delays and cancellations. Houston Bush International Airport reported over 550 delays on Tuesday. On Wednesday afternoon, 50 to 60 people were displaced in Pine Bluff, Arkansas, after a suspected tornado caused extensive damaged to an apartment complex, injuring at least four people, according to KARK-TV.